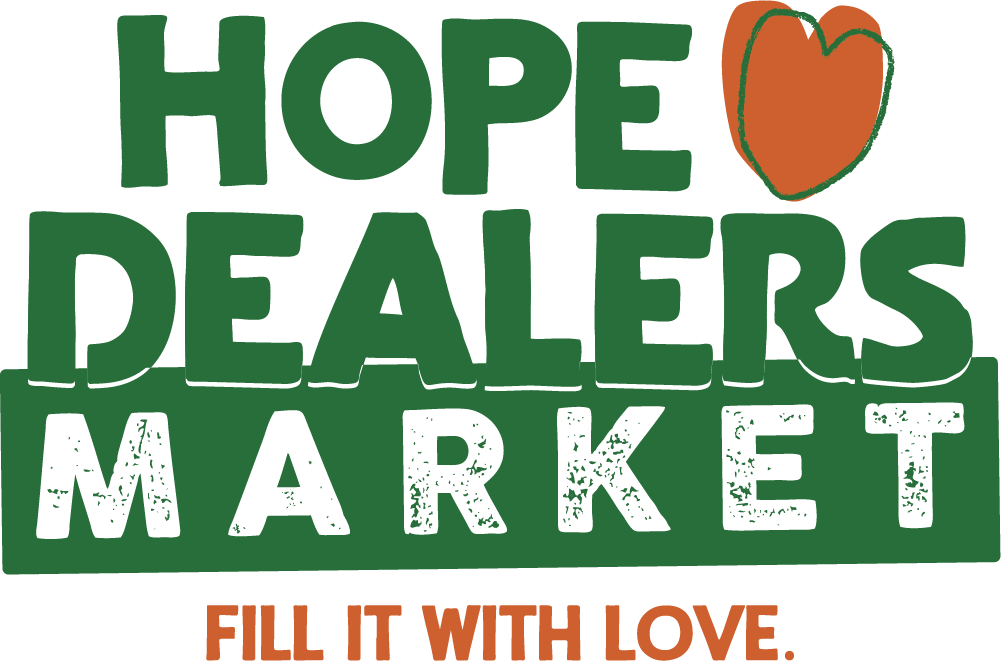 Loving our neighbors compassionately
One of the ways we love our neighbors compassionately at Transformation Church is by providing for our community's tangible needs through our Hope Dealers Market. Each month, we equip families in our community with nutritional food and fresh produce so they can provide full, healthy meals to their families.
Since the COVID-19 pandemic started in 2020, we've provided more than 300,000 meals to families in our community.
In 2021, we served over 400 people each month and provided a total of  84,324 lbs of proteins, grains, fruits, and vegetables.
Want to join us? Here are three easy ways you can participate.
Provide.
Purchase food from
our Amazon Wishlist.
Give.
Give generously to
Hope Dealers Market.
Serve.
Sign up to serve
with us below!
Thank you for living a generous life and helping us be the hands and feet of Jesus to our community!