Pastor Derwin & Vicki Gray
Dr. Derwin L. Gray and Vicki Gray are the co-founders of Transformation Church (TC), in Indian Land, South Carolina (just outside of Charlotte, NC) where he serves as Lead Pastor and she serves as Executive Director of Spiritual Formation and Staff Health. Dr. Derwin and Vicki met at Brigham Young University where he played football and she threw the javelin on the track team. They have been married since 1992 and have two adult children.
After graduating from BYU, Pastor Derwin played professional football in the NFL—five years with the Indianapolis Colts (1993–1997) and one year with the Carolina Panthers (1998). During that time, he and Vicki began their journey with Christ and experienced God's faithfulness and direction as He moved their hearts to know Him and make Him known.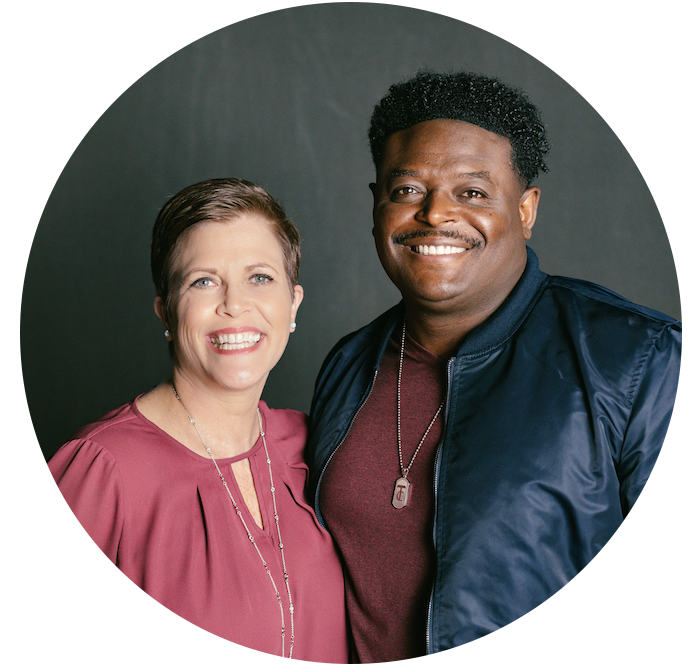 Pastor Derwin went on to graduate magna cum laude from Southern Evangelical Seminary with a Master of Divinity degree with a concentration in Apologetics. He was mentored by renowned theologian and philosopher, Dr. Norman Geisler. In 2015, he was awarded an honorary doctorate from Southern Evangelical Seminary. In 2018, he received his Doctor of Ministry in the New Testament in Context at Northern Seminary under Dr. Scot McKnight.
Vicki has a degree in Clinical Dietetics and International Relations and is currently pursuing a Master of Arts in Ministry Leadership from Wheaton College Graduate School. She has a passion for spiritual formation and leading out of a relationship with Jesus. Vicki oversees the culture and spiritual formation of the TC staff.
In addition to his role at Transformation Church, Pastor Derwin speaks at conferences nationwide and is the author of several books, including bestseller The Good Life and Building a Multiethnic Church. Learn more at derwinlgray.com.